2/15/2018

American Bass Anglers Head to the Red River for the Ray Scott Championship
April 2nd – 8th the top 400 anglers from across the nation will converge on The Red River in Bossier City to compete for their piece of the over $400,000 in cash and prizes. The first-place Boater will take home $50,000 and a brand-new Triton Boats 21TRX powered by a Mercury motor package. The first-place Co-Angler will take home $25,000 and a brand-new Triton Boats 19TRX powered with a Mercury Motor package. If requirements are met, additional bonus incentives of $50,000 from Triton Boats, $1000 from Mercury Motors, $1000 from Garmin and $1250 from TH Marine are available. This is one of the largest events for the weekend angler in the country, and it's sure to be a wonderful time. The blast off and weigh ins are open to the public, and they are encouraged to attend. They can come check out all the great sponsors demos and see what the anglers bring back to the scales.
The Red River
"Where Memories are Made!"
By Eric Gilmore, Red River Waterway Commission
The Red River – Waterway to the World. Desoto found it while exploring the Mississippi for riches. Bienville followed its route to explore north Louisiana. St. Denis spent years searching its shores for gold and silver. Early settlers and farmers used it to ship cotton and other goods to New Orleans. Steamboats from St. Louis, Pittsburg and Cincinnati roamed its waters. Today, the Red River is a vital source of economic development, providing both recreational and commercial opportunities essential to the State of Louisiana.
In 1965, the Louisiana Legislature created the Red River Waterway District, for the purpose of being the local sponsor for the Red River Navigation project. The organization's vision is to expand the Red River as a vital component of the central and northwest Louisiana economy and as a recreation resource for area citizens and visitors.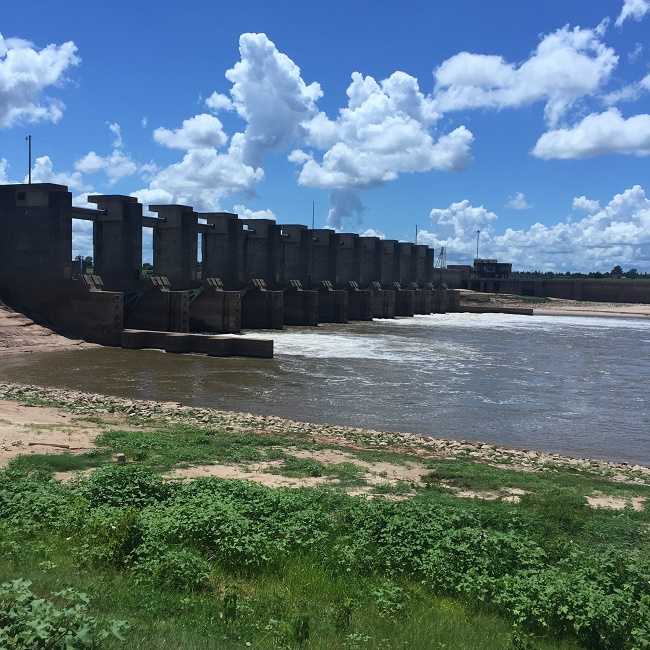 With the completion of lock & dam 5 in 1995 the Red River Navigation project completed 235 miles of navigable river channel and miles of oxbow and backwater fishing areas. In that time the Red River Waterway Commission has constructed and developed over 20 recreational areas and boat launches along the Red River. These recreation areas provide public access to the Red River and opportunities for boating, hiking, educating, fishing, and relaxing along the river.
The Red River flows from New Mexico through Texas, Oklahoma, and Arkansas on its way to the Red River Waterway District in Louisiana. The Waterway District consists of seven parishes (Caddo, Bossier, Red River, Natchitoches, Grant, Rapides, and Avoyelles) in northwest and Central Louisiana. All along the way you will find great opportunities to make memories while visiting the Red River. In Shreveport and Bossier City, you can experience the Louisiana Boardwalk and the Red River District. Heading south just a short drive or boat ride from Downtown Shreveport and Bossier City you will find some of the best Bass fishing anywhere in the world. With miles of back water and old oxbows there are miles of great habitat to have a great day on the water. In Natchitoches you can visit the oldest permanent settlement in the Louisiana Purchase. Home to the Natchitoches Christmas Festival and several other festivals throughout the year, you can stay at the Grand Ecore RV Park with access to the river. Just south of Natchitoches you can visit Grant Parish and visit Colfax for the Pecan Festival. The Red River then finds its way to Alexandria and Pineville with a historic Downtown on the banks of the river and Fort Buhlow recreation area with disc golf, hiking trails, sports fields and boat access. As you continue south to where the Red River meets the Mississippi River you enter Avoyelles Parish. Known for its Native American and French Creole heritage as well as a wildlife paradise, Avoyelles is a hunting, fishing, and birdwatching paradise year-round.
The Red River Waterway District has something for the whole family and is a place "Where Memories are Made!"