2021 Military Team Bass Tournament
Athens, AL, November 10, 2020 – American Bass Anglers announced today the 2021 Annual Military Team Bass Tournament will be held on May 2-8, 2021, on Lake Marion and Moultrie, SC, and hosted by Santee Cooper Country. This event brings all branches together for a fun-filled week of competition and ultimate Service bragging rights.
Military Team Bass Fishing Tournament - 2021 RULES
Santee Cooper, Santee SC May 2-8, 2021
2021 Schedule of Events Military Team Bass Tournament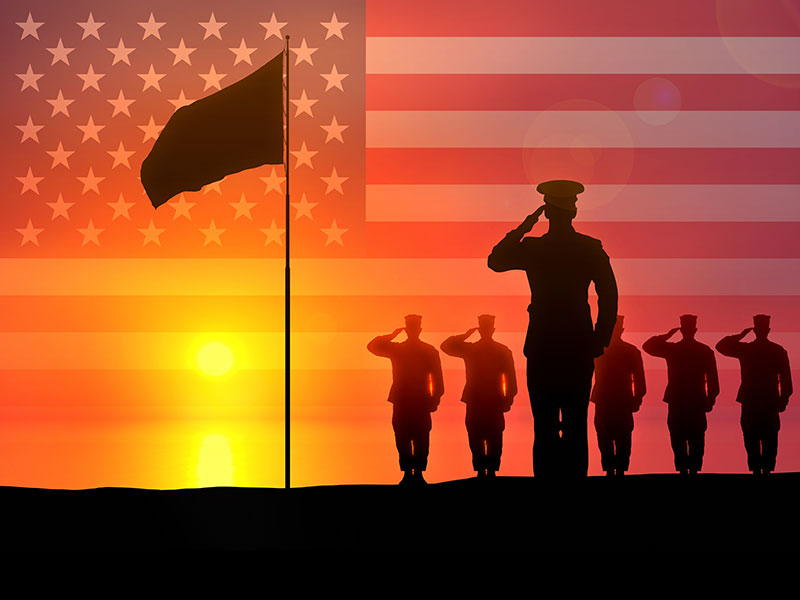 2020 Military Team Tournament Rescheduled to July 8 – 10,2020

ATHENS, Ala. – American Bass Anglers announced today the rescheduling of the 2020 Bass Pro Shops Military Team Event to July 5-10, 2020, on Wheeler Lake in Decatur, AL. The event will have three days of Practice and three days of competition. Official Practice will begin Sunday, July 5, and continue Monday, July 6 and conclude on Wednesday, July 7. The competition days will be Wednesday, July 8, Thursday, July 9, and will conclude on Friday, July 10.
Decatur, Alabama has earned a reputation for providing winning facilities, personnel and service! Nestled within this charming Southern city of 60,000 is a treasure trove of athletic venues that have played host to diverse and prestigious sporting events in softball, golf, figure skating, archery, tennis, triathlon, Ultimate Frisbee, lacrosse, fishing, and soccer. Competent and considerate staff from the City of Decatur Parks and Recreation Department and Decatur Morgan County Tourism work together to ensure that your event is the MAIN EVENT, drawing support, publicity and enthusiasm in the community!
Military Team Bass Tournament Rescheduled
Athens, AL March 26, 2020…. American Bass Anglers announce the rescheduling of the annual Military Team Bass Tournament. First and foremost, the safety and health of our anglers is of the utmost importance and concern and we are taking steps to ensure their safety. Due the DOD travel restrictions, the national, and local guidelines resulting from the current COVID-19 outbreak, the annual Military Team Bass Tournament has been rescheduled for May 31st – June 5th, 2020. Due to nature of this tournament with participation being open to all active duty Army, Navy, Air Force, Marine Corps, Coast Guard members, their dependents 16 years of age or older (holding a valid Military ID card), National Guard, Reservists, DOD Civilians, DOD contractors and retired military.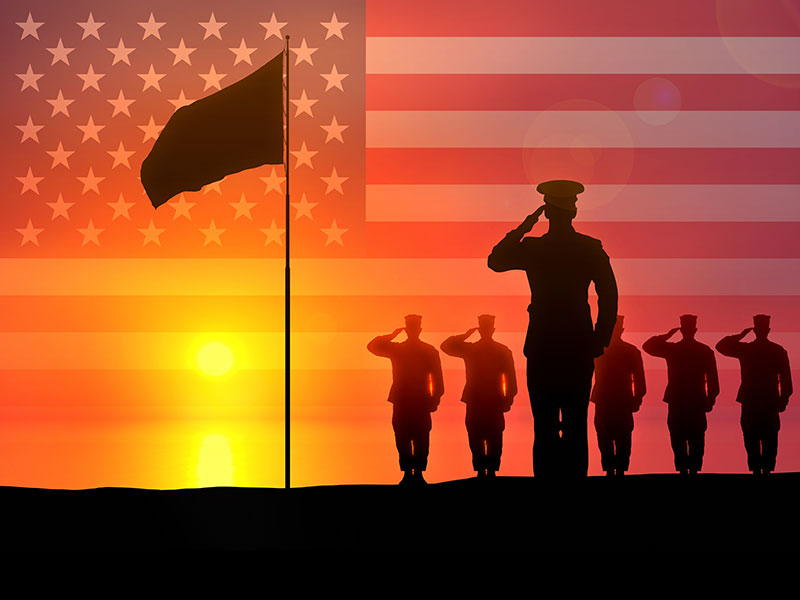 Registration for the 2020 Military Team Bass Tournament
Be sure to register early to get a low boat number, boat numbers will be assigned by time and date of registration.
The annual Military Team event is scheduled for May 3-8, 2020 out of Decatur, Al on Wheeler Lake. During May the bite on Wheeler Lake varies from flipping the many buck bushes to flinging a spinnerbait for post-spawn bass, even the smallmouth and spots come alive. Taking our military anglers to such a highly productive lake as Wheeler Lake will make for a great tournament week with great comradery, competition, prizes, and bragging rights for the year, what more could you want.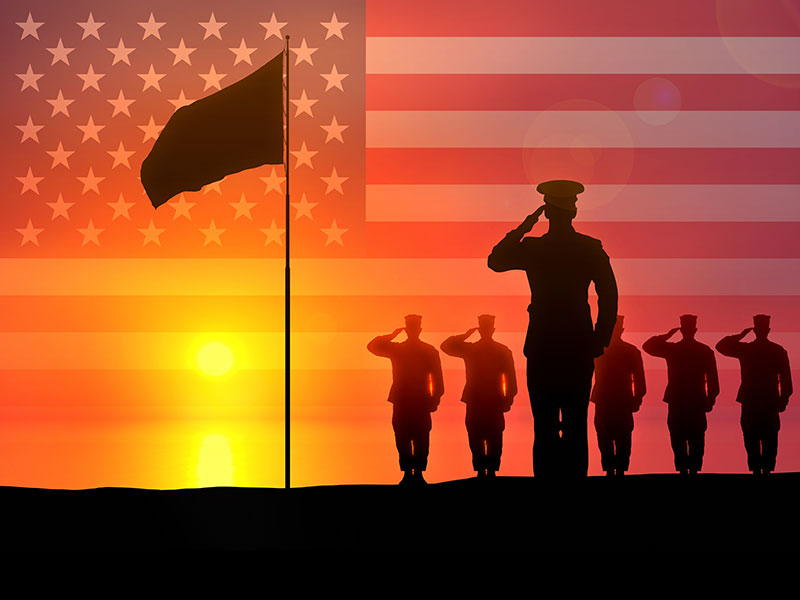 Plan now to attend the 2021 Military Team Event
by George Kunkle III
Last year I may have been a little remiss in not getting an article out prior to the 2017 Military Team Bass Tournament. Although, I am very appreciative of the compliments and the number of members that actually enjoy reading these pieces, I certainly heard about it at the registration and safety brief at the 2018 event.
How Air Force Team Lee/Hummel Won the
2017 Military Team Bass Tournament
The 2017 Military Team Bass Tournament was held on Lake Hartwell in Anderson, South Carolina May 10-12. This is an annual team event where prior and active military get together each season to spend a with friends for a little fun competition. It's a three-day event so don't think this is just for fun, it's also for cash and a year of bragging rights.
The teams start showing up on the weekend before the event and start practicing on Sunday. The practice days are Sunday, Monday and Tuesday. After a day of practice, there are cookouts, hanging out with brothers they haven't seen in a year and a lot of fish stories.
We reached out to a few of the top teams to have them, in their own words, tell is us more about their experience.
Jarrett & Schnupp Take Early Lead at Military Team Event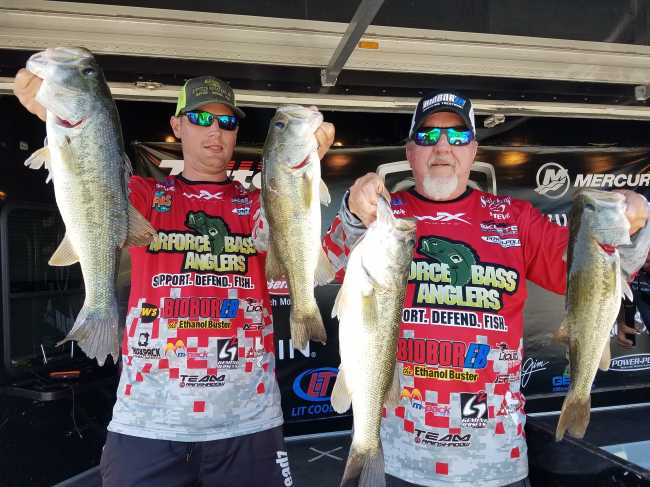 Steve Jarrett & Michael Schnupp hold the first place spot after weighing in 17.69 pounds on Day One of the ABA Military Team Bass Tournament at Lake Hartwell. "We fished similar types of water that we fish in Florida in these same conditions, minus the grass of course. We were very fortunate to have such a good day after a terrible practice," said Schnupp.
Registration for the 2017 Military Team Bass Tournament
Now Open
May 9-12, 2017 on Lake Hartwell in Anderson, SC
Permissive TDY Letter 2016
For those that need a Permissive TDY letter for the upcoming Military Team Bass Tournament, you may download it here.