6/30/2016

Carnegie Wins on Greenwood Lake
Aaron Carnegie of Bronx, New York won the American Fishing Tour New Jersey D10 event held on June 26th at Greenwood Lake. Carnegie caught five bass weighing 10.91 pounds. For the victory, Carnegie took home a check for $376. Aaron caught most of his fish using soft plastic (Venom Lures with Trokar hooks) off docks.
6/29/2016

Tidwell Triumphs on Guntersville
From division 29, Alabama North, Tony Tidwell of Horton, Alabama wins Lake Guntersville event with 19.97 pounds on June 25th. Tony caught most of his fish shallow, using a jig.
6/28/2016

Eric Mora Wins at Clarks Hill
Eric Mora of Appling, Georgia took first place at this weekend's D26 event on Clarks Hill with a weight of 11.44 pounds. Eric was fishing the lower end of Savannah River area using a Texas Rig Worm. Eric took home $401 for first place. He also caught the Big Fish of the day weighing 6.84 pounds. He collected an additional $60 for his efforts.
6/28/2016

Kincaid Wins Divisional Championship at Grand Lake
Nick Kincaid of Coweta, Oklahoma won the two day D65 Championship at Grand Lake on June 25th & 26th. Kincaid charged from seventh place after day one to claim the title on the strength of a 15.02 pound bag on day two, including big bass. Kincaid pocketed $915 for his effort with a total weight of 24.01 pounds.
6/27/2016

Sanders Wins on West Point
Curtis Sanders of Guyton, Georgia won the American Bass Anglers Ram Truck Open Series Georgia division tournament, held June 25th on the West Point.
Running out of Pyne Road Mega Ramp near LaGrange, Curtis caught five bass weighing 14.92 pounds. "I caught all my fish Texas rigging soft plastics up the river all the way to Franklin. I was targeting wood lay-downs and blow-downs. It was a better morning bite but the larger fish came later in the day." Sanders said. For the Boater Division victory, Sanders took home a check for $5,000.
6/27/2016

Sparks Drops Hammer on the Red River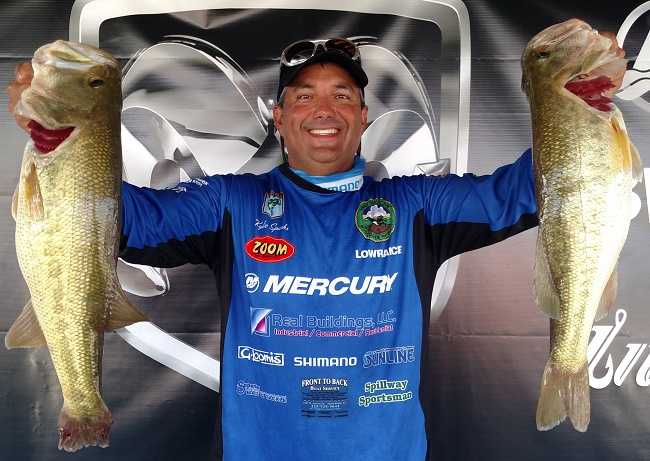 Kylie Sparks of Denham Springs, Louisiana won the American Bass Anglers Ram Truck Open Series Louisiana tournament, held June 25th on the Red River.
6/27/2016

Dill Takes Win on Stockton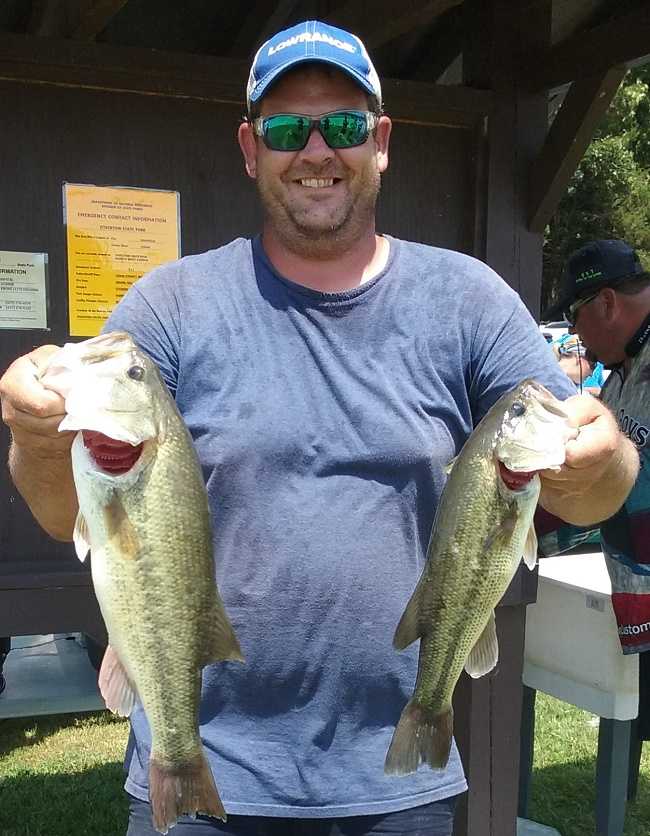 Local angler, Mike Dill of Greenfield, Missouri took the win Saturday, June 23rd at D126 event on Stockton Lake. Dill's five fish bag weighed 12.03 pounds and gave him a $541 payday.
6/27/2016

Kalechman Wins on Candlewood
Abe Kalechman of Somers, Connecticut won the Ram American Fishing Tour event for D6 held on Candlewood Lake.
6/27/2016

Beck Wins Big on Old Hickory
Mickey Beck of Lebanon, Tennessee won the American Bass Anglers Ram Truck Open Series on Old Hickory. Running out of Sanders Ferry Park in Hendersonville, TN, Beck caught five bass weighing 19.62 pounds. He anchored his bag with a 4.55 pound kicker. Beck took home $5,000 for his efforts today as well as a ton of contingency money including: $7,000 for Triton Gold, $1,000 for Mercury Marine, $500 for TH Marine through their Atlas Awards Program, $100 from Power Poles Captains Cash, and a new pair of Maui Jim's bringing his total earnings to over $12,000.
6/27/2016

New York Division Heads to Lake Champlain
ATHENS, Ala. – The Ram Truck Open Series New York division will hold its next event of the season on July 9, 2016, on Lake Champlain running out of Ticonderoga.
The competitors will launch at the Ticonderoga DEC State Ramp. Ramp Address: Route 74 off Route 22 next to the Ticonderoga Ferry 12883 in Ticonderoga. Anglers may begin fishing at 5:30 a.m. or safe light. The weigh-in will begin at 2 p.m. Registration begins at 4 p.m. July 8th at the stage next to the ramp. To register for this tournament, see Jeff Randall or call him at (256)777-6152.