3/06/2017

Jason Cordell Wins Mississippi Opener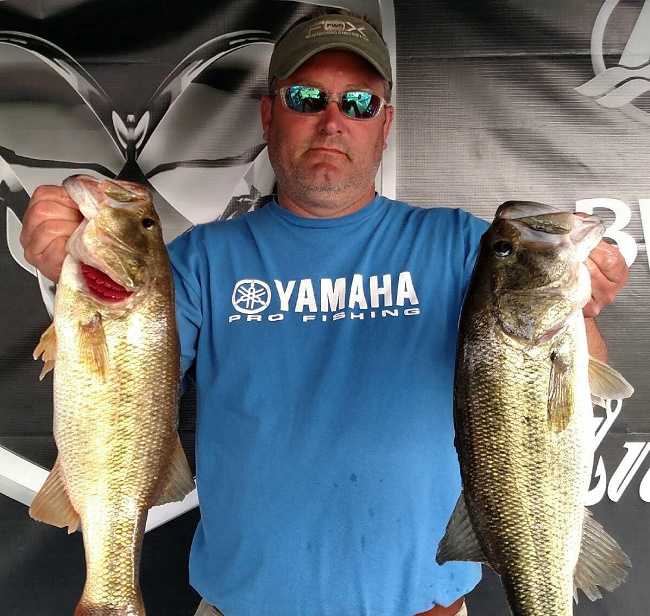 Jason Cordell of Pelahatchie, Mississippi won the American Bass Anglers Ram Truck Open Series Mississippi tournament, held March 4th on Ross Barnett Reservoir.
Running out of Madison landing near Ridgeland, Mississippi, Jason caught an five fish limit weighing 16.83 pounds fighting through winds and a cold front. For the Boater division victory, Cordell took home a check for $5,000.
"It was a tough day. I knew there were fish in my area so I stuck it out. The wind and the pressure from that cold front really slowed the bite down. I was throwing a lizard and swimbait trying to scratch out a limit and I caught the winning fish on last my cast. As soon as I put it in the boat my co-angler said to me "It's 3:13 buddy, we gotta go," Cordell said.
In second for the Boaters, Jason Hannah of Forest, Mississippi landed a five-bass limit going 16.64 pounds. His bag was anchored by a 6.38-pound kicker. He collected $1,050 for the effort. "I caught my fish dragging a lizard and swimbaits too and my story is almost identical to Jason's. I caught 5 keepers today. My last cast finished out my limit at 3:12 and I hammered down to make it to the check in. I had a couple of good keepers come off at the boat early in the morning and started to get frustrated. I looked at my bait and realized the tip of my hook had bent? I'm guessing from the first fish I caught, so I changed it out and didn't have that problem again." Jason said.
Corey Sullivan of Brandon, Mississippi took third for the Boaters with four bass going 15.44 pounds to earn $800. "I did get some practice in last week but they didn't bite the same. The weather pattern set them back a bit. I only had 4 bites today and all of them were good ones, I just couldn't manage the 5th." said Corey.
In fourth, Josh Cameron of Meridian, Mississippi came in with 14.60 pounds.
Finishing 5th Taylor Ramey of Purvis, Mississippi with 14.06 pounds.
The biggest bass for the Boaters was caught by Jason Hannah of Forest, Mississippi that weighed 6.38 pounds. Hannah pocketed $620.
In the Co-Angler Division, Glen Mire of Brandon, Mississippi won with three bass going 10.78 pounds. He sealed his victory with a 5.50-pound kicker to pocket a check for $1,100.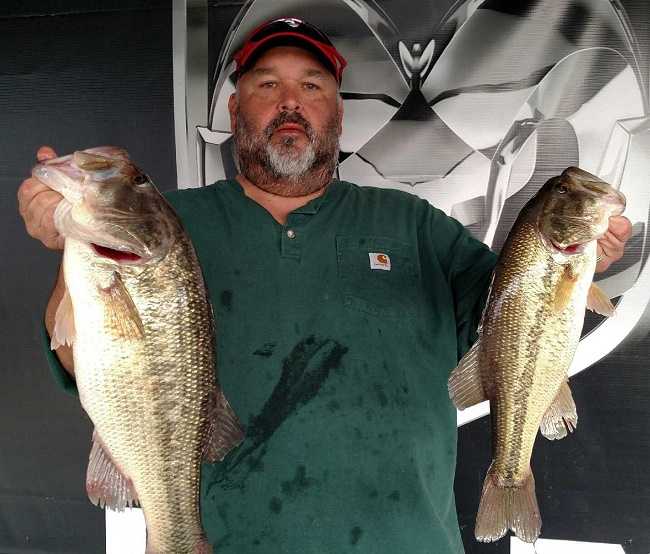 "I had a good partner today. We fished above Hwy 43 today throwing a spinnerbait and a jig. I managed to cull a couple fish and caught the 5.50 kicker to put me on top today. I had a great time." Mire said.
Taking second for the Co-Anglers, Jesse Holcomb of Ripley, Mississippi brought in a three-bass division limit weighing 10.18 pounds. He collected $250 for the effort. "Not too bad today. The fishing has definitely slowed down. I caught my keepers throwing a spinnerbait around the stems. I caught quite a few and culled up to my 3 that I brought in." Holcomb said.
Clint Corley of Florence, Mississippi placed third among the Co-Anglers with three bass going 9.26 pounds to earn $225. "We started in main lake and stayed there all day to catch our limit. I was able to cull twice." Corley said.
In fourth place among the Co-Anglers, Thomas Allen of Crystal Springs, Mississippi brought in three bass for 8.40.
Tyler Broome of Clinton, Mississippi finished in fifth place with three bass at 7.83 pounds.
The biggest bass for the co-anglers was caught by: Glen Mire at 5.50 pounds. Glen took another check for $195 for his fish.
Slated for April 1st, the next divisional tournament will be held on Lake Pickwick from JP Coleman State Park, near Iuka, MS. At the end of the season, the best anglers from across the nation advance to the 2018 Ray Scott Championship, slated for an undetermined location.
For more information on this tournament, call Chris Wayand, tournament manager, at (256)230-5627 or ABA at (256)232-0406. On line, see www.ramopenseries.com .
About American Bass Anglers: American Bass Anglers is committed to providing low cost, close to home tournaments for the weekend angler and at the same time offer each competitor an upward path for individual angler progression. For more information about American Bass Anglers, the Ram Truck Open Series, the American Fishing Tour or the American Couples Series, visit www.americanbassanglers.com.
American Bass Anglers, Inc. is supported by Ram Trucks, Triton Boats, Mercury Outboards, Carlisle Tires, GEICO, Berkley, Abu Garcia, T-H Marine, Livingston Lures, Best Western Hotels, Maui Jim, Power Pole, LiT Coolers, Simms, Garmin, and Divide-It. American Bass Anglers, Inc. can be contacted at (256) 232-0406 or by visiting americanbassanglers.com