7/24/2017

Marilyn and Scott Dalton Win Again!


Marilyn and Scott Dalton from Jasper, TN won their second Lake Guntersville ABA Couples event this past Saturday with a stringer weighing 16.54lbs. Marilyn fought the oppressive heat and managed to catch their two biggest fish of the day dragging plastics behind the boat. She secured Ladies big bass honors with a 4.85lbs beauty.
7/21/2017

7/19/2017

Ohio Division Heads To Indian Lake
The Ohio Division will hold its fourth event on Indian Lake on July 29, 2017.
The competitors will launch from Moundwood State Park located at 7490 Edgewater Drive
Huntsville, Ohio. Anglers will begin fishing at 6:30 am until 2:30pm. Registration/pairings meeting will be at the ABA stage trailer located at Moundwood State Park. To register for this tournament, see www.ramopenseries.com/EventDetails.php?id=8862.
7/19/2017

Simms Launches New Challenger Gear for Fall 2017
Bozeman, Mont. (for immediate release) – Fall starts now in Bozeman, Montana as Simms Fishing Products releases its Fall 2017 line to anglers around the world. As is customary, the line includes gear that spans across multiple catagories.
In the Outerwear Category, Simms Fall 2017 line features the Contender Insulated Jacket and Bib, both of which utilize 2-layer GORE-TEX® fabric and Primaloft® Gold Insulation to ensure anglers stay in the moment during cold and wet conditions. The jacket and bib come fully loaded with popular Simms features including a shingle cuff design, zippered chest pockets, microfleece lined hand-warmer pockets and a tuck-away, 3-point adjustable storm hood in the jacket and YKK® AquaGuard® Vislon center-front zipper in the bib.
7/18/2017

Mike and Donna Roe Take the win on Kentucky Lake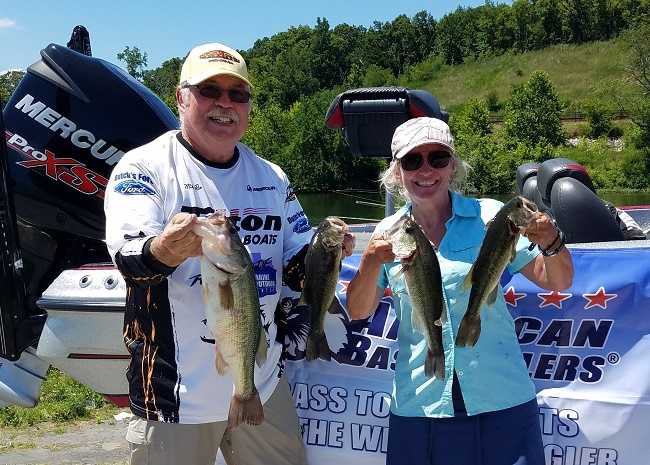 It was a beautiful day on Kentucky Lake, but the fishing was extremely tough. 90 degrees, no breeze and not a cloud in the sky made for some trying conditions. Your humble hosts/directors Mike and Donna Roe, best overcame the tough bite and took 1st place!
7/17/2017

Thomas TJ Svec Takes Third Win
On a hot windless day on Lake Gaston, most of the field found it difficult to come up with a five bass limit of fish. TJ Svec, however seized the opportunity to take his third division victory of the season by bringing in five bass that weighed in at 14.11 pounds. He anchored his catch with the big fish of the event at 5.06 pounds. He has been rolling through the season with three Division 13 victories and one division 17 win, all on different bodies of water.
7/17/2017

Dennis Prickett Takes Win on Tensaw River
Dennis Prickett won the Ram AFT D41 Two Day Event on Tensaw River in Mobile, Alabama held on July 15th and 16th. Prickett weighed in 10 fish for a total weight of 17.48 pounds. Congratulations Dennis!
7/17/2017

Leon Dykas wins on Lake Zoar
Leon Dykas won the RAM American Fishing Tour presented by American Bass Anglers, Connecticut Division 6 tournament held on Lake Zoar. Running out of the State ramp landing near the town of Southbury Connecticut, the Torrington Connecticut angler caught his 5 fish limit of both smallmouth and largemouth bass weighing 10.97 pounds.
7/11/2017

Miller wins a Tough One on Lake Russell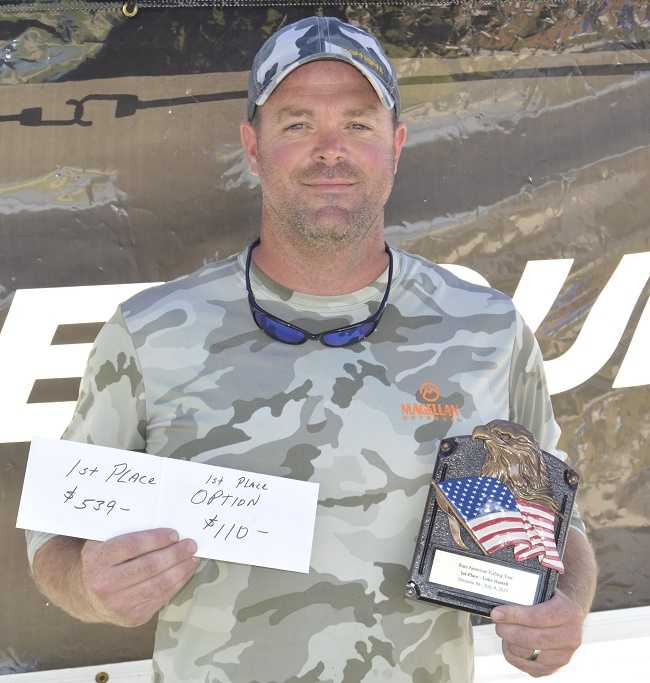 Joey Miller of Waterloo, SC won the Ram American Fishing Tour, presented by American Bass Anglers, South Carolina Division 96 1-day qualifier held July 9, 2017 on Lake Russell running out of the Hwy 72 Ramp near Calhoun Falls, SC.
7/10/2017

Seeger wins $5000 On The Ohio River
Cody Seeger won the American Bass Anglers Ram Truck Open Series Ohio Division tournament held 07/08/2017. Running out of Tanner's Creek park in Lawrenceburg, Indiana, Cody weighed in a five bass limit for 9.07 pounds. He anchored his catch with a bass that weighed 2.91 pounds. For the Boater Division victory, Seeger took home a check for $5000.00.