10/22/2016

Chris Lynch Stays Consistent to Win
ATHENS, Ala. – Chris Lynch of Panama City, FL wins 2016 Ram Trucks American Fishing Tour National Champion with a three-day total of 54.75 pounds on Lake Eufaula Alabama. He secured the victory with a 5-fish limit on the final day that weighed 17.58 pounds giving him 10-pound margin of victory over second place.
"I wasn't sure if my fish would hold up for three days but they did and it couldn't have been better. The wind, wow, it was brutal today and blowing like it was I knew it was going to be rough but I still made my run to the south end of the lake. I was able to catch my fish and knowing how rough it was going to be, I left the area and gave myself 3 hours to get back. I had these fish on a frog pattern and they stayed true all week. The area I was in was somewhat protected from the wind, it was just getting to them today and getting back that had me worried. I stayed in some grass areas all 3 days and tried my best to manage the fish and not catch too many each day.
10/21/2016

Learn More about Ram Heavy Duty
10/20/2016

Learn More About the Triton Boats 21 TrX
DESIGNED TO DOMINATE
10/20/2016

Tidwell Bags 23.50 to Take the Lead
ATHENS, Ala. –Tony Tidwell of Horton, AL has a solid day landing 5 fish for 23.50 lbs to take the lead with a two-day total of 40.47 at of the AFT National Championship on Lake Eufaula Alabama. Tony is the North Alabama Division 29 Angler of the year and had big bass on day one of this championship.
"I struggled a lot more today. At 11:30 I didn't think I was going to catch a fish. I had nothing but water in my live well. 5 min later caught my first keeper. It wasn't until 2 pm I caught my 2nd keeper. One here and one there, no specific pattern. I caught my last 3 with about an hour to go and had I not been in the last flight I know I wouldn't have them. I'm just blessed today.
10/19/2016

Massachusetts Non-Boater Leads Day 1 with 20 Pounds
ATHENS, Ala. – Massachusetts Division 36 AOY Jeff Tibbits of Shrewsbury MA made a statement as a Non-Boater on Day 1 of the AFT National Championship on Lake Eufaula Alabama with a 5 fish limit that topped the 300 anglers at 20.01 lbs.
"I found these fish during practice with some of the guys I came down here with. Luckily the fish I found were also where my boater ended up going today, and I was close enough to them to give it a try. Something with the way I am fishing my bait is triggering the bites form the larger fish. I had about 10 keepers today. I was thinking I would have 10 lbs when we left out this morning but man was I surprised."
10/14/2016

2017 Ram Truck Open Series Registration Now Open
Athens, AL - Registration is now open for the 2017 Ram Truck Open Series that will offer a guaranteed minimum first place to boaters of $5,000 at one-day bass tournaments. Priority will be given to package and linked entries, remaining slots are by date and time of registration. Registration will open at 8am CST both by phone (256)232-0406 and online registration at www.ramopenseries.com or www.americanbassanglers.com.
With Special Early Registration Incentives
10/14/2016

Anderson Wins on Neely Henry
From Division 88, Alabama East/Central Charles Anderson of Rocky Face, Georgia won the AFT D88 event held on Neely Henry on October 8th in Gadsden, Alabama. Charles caught 14.85 pounds to secure the win. He also landed the largest bass of the day with a 4.64 pound largemouth.
10/13/2016

Fishing the Ram Trucks American Fishing Tour Championship
Ram Truck American Fishing Tour directors not only run tournaments for the weekend anglers they are also great competitors.
We asked a few of them about their experiences at past championships, here is what they told us.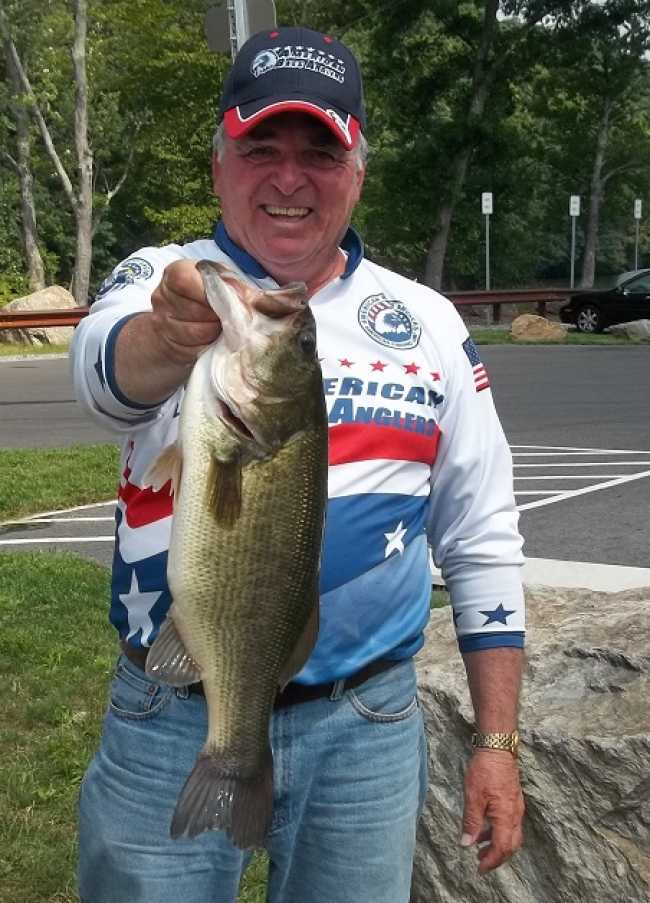 Tom Dupuis - Director of Division 6, Connecticut
I'm a twenty-year retired Air Force Senior Master Sergeant and I joined the ABA just after I retired back in 1987. Since then I've had the opportunity to fish all across a good portion of the US with this being my 14th National Championship tournament and I look forward to them every year. I look forward to seeing old friends again and of course with the hopes of again walking up the weight scales with a big sack of bass like I did at Pickwick Lake a few year ago. Although I've never won one, I always hope this could be the one.
This time I've got two shots at a boat as I'm this year's District 6 AOY, so you never know.
10/12/2016

East TX and Oklahoma head to Lake Texoma
ATHENS, Ala. – Area 7 of the Ram Truck Open Series will hold its final event of the season on October 29th and 30th 2016, on Lake Texoma near Denison, Texas.
The competitors will launch at Highport Marina, located at 120 Texoma Harbor Dr. Pottsboro, TX. 75076. Anglers may begin fishing at safe light. The weigh-in will begin at 3 p.m. Registration begins at 4 p.m. on Friday October 28th at Highport Marina. To register for this tournament call (256)232-0406, ext 5.
10/12/2016

Hughes Wins Stockton Lake Tournament
New American Bass Angler member, David Hughes won the 2017 season opener held October 8, 2016 on Stockton Lake. He brought in a five fish limit that weighed 11.70 pounds and won $500 plus $170 for his 4.02 pound Big Bass.